Preparing your learners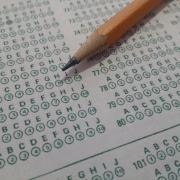 Writing of the NBT is reserved for applicants to higher education institutions in South Africa. Teachers are not permitted to write the NBT with a view to preparing their learners for the tests. "Teaching to the test" limits real engagement with the topics that are being assessed.

The following booklets have been provided to assist teachers to prepare their learners for the NBT Mathematics (MAT) test and the Academic and Quantitative Literacy (AQL) test:
Download our MAT booklet in PDF format.
Download our AQL booklet in PDF format.